Find a Screener Near You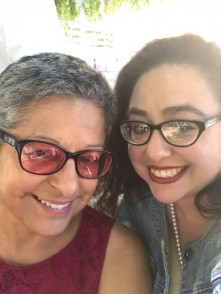 There are more than 7000 screeners in the USA. This is only a partial listing.
I am listing only those screeners I have trained who would like to see private clients.
The majority are in Oregon, Nevada, Hawaii and Northern California. There are a few who have moved further afield and I have listed them if they requested it.
I have trained many other screeners who work in schools and other educational organizations, who screen students only within their work environment.
For screeners in other areas refer to the web site of Irlen Institute www.irlen.com or contact a diagnostician in the needed area.
Michelle Levy
Old Bethpage, New York
Email: levymr@interact.ccsd.net
Phone: 516-586-3888 Cell 202-303-9737
Hannah Shickle
Mt Shasta, California
Email: shickle@sisqtel.net
Phone: 530-643-0373
Elizabeth Kilmer
Humboldt County
Fortuna and Ferndale, California
Email: ekilmer12@gmail.com>
Phone: 707-407-5741
Della Nicola
2292 Ceanothus Ave
Chico, California 95926
Phone: 530-624-6442
Suzanne Roberts
1550 Springfield Drive. Apt 27
Chico, California 95928
Email: suzannemroberts@sbcglobal.net
Phone: 530-899-3916
Carol Bushard
Chico, California
Phone: 530-345-8805
Susan Hughes, Irlen diagnostician/screener/Irlen trainer
Irlen Visions
Chico, California 95926
Email: shughes5@earthlink.net
Phone: Ph/Fax530-891-4783
Fax: 530-891-4783
Linda Kloth
Irlen screener
Seaside, California
Email: linda.kloth@yahoo.com.
Julie Hertzig
Sacramento, California
Phone: 916-799-7980
Glenda Custard   
7900 South Shingle Rd
Shingle Springs, California 95682
Email: gcustard@latrobe.k12.ca.us  
Phone: (530) 677-0260
Chrys Wimer, certified Irlen screener
Credentialed Elementary Teacher for over 20 years I have been wearing filters since 2008 and have had great results.
Clovis, California
Email: irlenclovis@live.com
Phone: 559-930-3036
Lesley Kuykendall, Certified Senior Irlen screener
, New Zealand
Email: lesleykuykendall@gmail.com
Tracey Bonafede
Buffalo, New York 14201
Email: traceyb8897@gmail.com
Phone: 716-704-2912
Brenda M. Lee High Priority Solutions
Denver,, Colorado
Email: bmclee@sbcglobal.net
Phone: 775-742-9374
Fax: http://www.irlenreno.com/
Monica McDaniel
Hearthstone school
Chico, California
Email: mmcdaniel@bcoe.org
Phone: 530.604.9508
Rita Eissmann
Irlen screenings of Reno
Washoe County, Nevada
Email: reissmann@aol.com
Phone: 775-745-0402
Scott Helkaa Program Director
Ophthalmic Technologies Program Department of Dental Diagnostic & Rehabilitation Services
Las Vegas, Nevada 89146-1164
Email: Scott-helkaa@csw.edu
Phone: 702 677 1457
Eleanor Maus
Certified Irlen screener
NiagaraRegion, Ontario Canada
Email: eleanormaus0705@gmail.com
Phone: 905-324-8890
Joan Craig Learning Center
PO Box 135
Jefferson, Oregon 97352
Email: joancraigcenter@q.com
Phone:  541-327-1363
Rasha Anwar
Irlen diagnostician
, Egypt
Email: rwanwar57@gmail.com
Fax: www.irlenegypt.com
Carolyn Czechanski
dyslexia consultant/Irlen screener and Barton tutor
Princeville, Kauai, Hawaii 96722
Email: ctcwbc08@gmail.com
Phone: (808)346-3730
Ruth Linton
9832 N 36th St
Phoenix, Arizona 85028
Email: ruthlintonlearning@gmail.com
Phone: (408) 569-0419
Mare Langlois
Maui, Hawaii
Email: mauiimare@msn.com
Phone: 808-283-0562
Faith Charles
Special Education ISGI, Irlen Colors of Fresno
Fresno, California 93730
Email: faithchar2@gmail.com
Phone: 559-970-0008.
Silvia Grassetti-Kruglikov
Certified Irlen Screener /school psychologist
San Francisco Bay area, California
Phone: 650 868-2201
Kier Pon
Educational Therapist
San Jose, California
Email: kponacademics@gmail.com
Phone: 408-761-1539
Rita Eissmann,
Irlen Screenings of Reno
Reno, Nevada
Email: REissmann@aol.com
Phone: 775-745-0402
Carol Wertz
Redding, California
Email: carolbwertz@gmail.com
Phone: 530-221-7250.
Judith D'Amico, Abba's Child, Learning Center
, Colorado
Email: judith@abbaschild.com, www.abbaschild.info
Phone: 530-247-7652
Mharia Ross-Walcott Teacher/Educator
Hearthstone School
Oroville,, California
Email: mwalcott@bcoe.org
Phone: (530)532-5848 X162
Linda Melson
Stockton, California 95204
Email: lindamelson@gmail.com
Phone: 209-482-4915/leave a message
Martha Rickaby
Gridley/ Butte county, California
Email: 1960grammie@gmail.com
Phone: 530-797-2040 530-300-1771
Molly Greenwood
Redding, California
Email: butterstix@hotmail.com
Phone: 805.801.2126 or 530. 638. 35
Natalie Burgess
Lompoc/Orcutt/ SAnta Maria, California
Email: natalie.burgess7@gmail.com
Phone: 408-393-0149
Natalie Powell, ET Educational Therapist
Engaging and Positive Brain-Based Coaching
Walnut Creek, California
Email: natalielptherapy@gmail.com
Phone: 925-360-0958
Fax: www.natalielptherapy.com
Charlotte Cage
Marriage and Family Counseling
Reno, Nevada 89503
Phone: 775-338-3232
Heather Felciano
Corning, California 96021
Email: hfelcian@tehamaed.org
Phone: 530-824-8445
Cristan Norman
Redding, California
Email: cnorman@oakrunschool.org
Phone: 530-941-5109
Cathy Gumm, teacher, Gumms Optical
Red Bluff, California
Email: catgumm@yahoo.com
Phone: 530-527-1415,527-9084
Shanda Badger M ed Irlen diagnostician Irlen Nevada
Las Vegas, Nevada /Utah 89147
Email: badgersl@yahoo.com www.irlennevada.com
Phone: ph 702-609-8004 fx702-685-10
Fax: 702-685-1051
Dr. Carol Wertz Associate Professor
Director of Student teaching Simpson University
Redding, California
Email: carolwertz@yahoo.com
Phone: 530-226-4195 530-221-7250
Kier Pon
Educational therapist
Campbell, California
Email: kponacademics@gmail.com
Phone: 408-761-1539
Kier Pon
Educational therapist
Saratoga, California
Email: kponacademics@gmail.com
Phone: 408-761-1539
Roslyn McCoy
Mt Shasta, California
Email: roslynnccoy@gmail.com
Phone: 530-918-8855/530-859-9027
Lourdes Marie Hernandez
Fairfield, California
Email: lourdesmarie2@gmail.com
Phone: 707-330-4868
Sarah Rosen Strom
screener for deaf & hard of hearing
Frederick, Maryland
Email: sarahannrosen@aol.com
Kier Pon
Educational therapist
Los Gatos, California
Email: kponacademics@gmail.com
Phone: 408-761-1539
Judy Becker
Salem, Oregon
Email: p2lbecker@comcast.net
Phone: 503-508-2351
Alison Greathouse
Salt Lake Valley, Nevada /Utah
Email: alisongreathouse@gmail.com
Phone: 925-120-1739
Hannah Shickle
Redding, California
Email: shickle@sisqtel.net
Phone: 530-643-0373
Robin Adams, Solano Skills Center
Fairfield, California www.digital-lit
Email: admin@digital-literacy.rocks
Phone: (707) 430-0120
Shae Lompa, Irlen screener
Reno, Nevada 89523
Email: Lcranch36@yahoo.com
Phone: 775-787-3240
Jewel Cardinet
Chico, California 95928
Email: mandojulo@yahoo.com jcardine@chicousd.org
Phone: 530-342-8824
Kathryn McComie
Sacramento, California 95818
Email: kmcomie@comcast.net
Phone: 916-452-9210
Barbara Fisk
Las Vegas, Nevada 89044
Email: Bsf0304@hotmail.com
Phone: 702-492-9127
D'Anne Harp
Boca Raton/Delray Beach, Florida
Email: dh27@hotmail.com
Phone: (561) 501-1816
Brooke Finley, Certified Irlen Screener
Barton Reading and Spelling Tutor
San Jose/Modesto, California www.facebook.c
Email: brookefinleylearningcenter@gmail.com
Phone: 209-495-6670
Linda Stacey, Reading Specialist
Zaner-Bloser Superkids Literacy Coach
Bakersfield, California Reading Camp LLC
Email: lindastacey@att.net
Phone: 661-900-8438, 661-664-0264
Fax: www.superkidsreading.com
Sarah-Maye Miller, M.S. CCC-SLP
Speech-Language Pathologist Certified Irlen Screener
Santa Rosa, California 95405
Email: ssmyleee562@yahoo.com
Phone: (707) 545-1771 x4706
Inga Moses reading instructor
Monterey, California
Email: inga.moses@outlook.com
Phone: (831) 334-1540
Beverly Brothers
Spring Creek, near Elko, Nevada 89815
Email: bevbrothers@peoplepc.com
Alexandra Gass
Valley Dyslexia Services
Manteca, California
Email: agasshouse@hotmail.com
Phone: 209-679-0824
Denise Clark
Valley Dyslexia Services
Manteca, California
Email: cen10ialclark@comcast.net
Phone: 720-334-0341
Linda Kloth
Irlen screener
Monterey, California
Email: linda.kloth@yahoo.com
Pia Acotto
Temecula, California
Email: p_acotto@yahoo.com
Phone: 951-781-8181
Patricia Light
Butte County
Paradise, California
Email: lightway1000@gmail.com
Phone: 530-488-9622
Lynn Daniel-Ceja, Elementary Teacher
Calaveras and Amador Counties, California
Email: ldanielceja@calaveras.k12.ca.us
Mary Tuato'o Irlen screener
Oroville, California
Email: marytuatookopping@icloud.com
Phone: 530-321-0909
Robin Levander
Robin Levander email: levander@sonic.net Phone: 707. 575.5200 land-line Serving Sonoma county
LA area, California
Email: levander@sonic.net
Phone: 707-575-5200
Simone Malboeuf
309 Henrietta Ave
Los Osos, California San Luis Obispo
Phone: 530-274-8640
Elizabeth Wilson
PO Box 2172
Meeker, Colorado
Email: beth.d.wilson@gmail.com
Donna Lifrak, Senior screener
Mill Valley, California
Email: donnalifrak@googlemail.com
Phone: 415-377-1676
Kelly Cullen D.C.
Folsom, California
Email: Cullen.kellyann@gmail.com
Phone: 916796-9986
Debra Nickerson
www.brighterhorizonslearning.com
Grants Pass, Oregon
Email: IrlenscreeningOR@gmail.com
Phone: 541-890-9818
Dawn George, tutor student coordinator
Glenn County Literacy Project
Orland, California
Email: dgeorge@glenncoe.org
Phone: 530-934-6906, 865-1683 #3552
Dawn George, tutor, Student Coordinator
Glenn County Literacy Project 201 N Lassen St.
Willows, California
Email: dgeorge@glennncoe.org
Phone: 530-934-6906, 865-1683 #3552
Ruth Campbell
Santa Cruz, California
Email: organize@cruzio.com
Phone: 831.475.8521
Brenda M Lee, High Priority Solutions
Reno, Nevada
Email: bmclee@sbcglobal.net
Phone: 775-742-9374
Hannah Shickle
Ashland, Oregon
Email: shickle@sisqtel.net
Phone: 530-643-0373
Barbara Suit
"I Get It!" Tutoring Services
Saratoga, California
Email: barbarak.suit@gmail.com
Phone: (408)621-1630
Lynn Street
Brentwood and Antioch, California
Email: hurdlesdyslexiaclinic@yahoo.com
Lynn Street
Tracy San Ramon, California
Email: hurdlesdyslexiaclinic@yahoo.com
Adrienne Bridges
Sacramento, CA
Email: Diakonia5@gmail.com
Phone: 916-613-5805
Krista Grieb
Brentwood and Antioch, California
Email: kgrieb@my.wgu.edu
Phone: 925 634 8224
Wanda Boomgaarden
Sacramento / Rancho Cordova, California 95742
Email: w_boomgaarden@hotmail.com
Phone: 916-704-4806
Esther Romero, dyslexia screener, tutor, speaker
Rancho Cordova, California
Email: esther.dyslexialady@gmail.com
Phone: 916-542-5508
Karen Stevens
Livermore, California
Email: kchstevens@gmail.com
Phone: (925) 876-3589
Jaimie B. Wilson MA Educator/certified Irlen screener
Valley Springs, California 95252
Email: jbenfant@gmail.com
Phone: 209-772-1849 or 406-871-9403
Brenda Murray
Susanville, California 96130
Email: brendamurray757@gmail.com
Phone: Tel. 530-249-4403
PĂ©tra Hawes-Glenesk, M.A., ACC, CPRC, BCB-HRV
Integrative Health, Performance and Recovery Coach
Sacramento and surround, California Neurofeedback |
Email: petra@hrvb.coach
Phone: 916.870.0846
Fax: http://WWW.HRVB.COACH website
Zoe Davis, MA, LMHC, MS, CNC
Amen Clinic Clinical Nutrition, Integrative Brain Health Coaching & Certified Irlen Screener
Walnut Creek, California 94598
Email: zdavis@amenclinic.com
Phone: 650.416.7830
Fax: 650.871.8874
Kathryn McGlynn
Credentialed in Elementary Education, Special Education
Los Angeles, California
Email: katmac4134@gmail.com
Phone: 818-804-9853