If you experience any of the following symptoms, call an Irlen diagnostician or screener to make an appointment. Check for yourself with the Irlen Self Test.
Reading problems
Light sensitivity
Perceptual distortions
Eye Strain
Reading speed
Dyslexia
ADD/HD
Headaches and migraines
Learning problems in school
Attention and focus
Reading and math comprehension
Depth perception
Brain Injury
Anxiety about schoolwork
Night driving
Problems with eye contact
Not working to potential in school
Here are some other helpful tests from Irlen.com:
Short Test
Long Test
Headache Test
Light Sensitivity Test
Autism Test
Color Light Activity
Irlen Syndrome ( Scotopic Sensitivity) (SSS) is a perceptual problem that prevents an estimated 12–15% of the population from being able to learn, read, or study efficiently. Many of the perceptual problems have baffled educators and the scientific community because they remain undetected by the standard educational, visual and medical tests. Read More...
Now offering CEU credits for Irlen screener training 530-891-4783 or shughes5@earthlink.net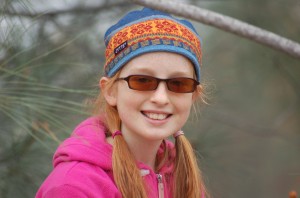 Do you or someone you know have difficulty reading? Take the following self test.
Do you skip words or lines when reading?
Do you reread lines?
Do you lose your place?
Are you easily distracted when reading?
Do you need to take breaks often?
Do you find it harder to read the longer you read?
Do your eyes get red and watery?
Does reading make you tired?
Do you blink or squint?
Do you prefer to read in dim light?
Do you read close to the page?
Do you use your finger or other markers?
Do you get restless, active, or fidgety when reading?
If you answered yes to three or more of these questions, then you might be experiencing the effects of a perceptual problem called Scotopic Sensitivity Syndrome, or Irlen Syndrome.