Client Testimonials
Susan, You saw my son Alex last summer and tested him and found his color of glasses. He is doing great with his glasses, they have helped his migraines significantly. His current job requires him to be on a computer a fair amount of the time, and he is able to tolerate this better than he has ever been able to. Thank you!! He will be seeing the eye dr soon and will probably need a new prescription, so I was wondering what the process is for him to get his new glasses coated with his color. Thank you, Debbie
Thank you!

I love my glasses, my world feels safer and calmer. I actually want to get a second pair! Let me know when I can drop off my glasses.
Deep gratitude, 
Catriel

I just rechecked a young man of 11. He has 5 sisters. He was still seeing a slight wiggle in his peripheral vision. I added a light lavender to his color and stopped the wiggle. He wears his glasses all day long.
I asked him how they had been helping him
He told me before, his whole world moved all the time. Now it stayed still. He was not dizzy any more and he did not get car-sick." I can read really fast now, "he said, "and my mom said I do not get angry any near so much.
...

Also I have had no night terrors since wearing them, and I have less crazy thoughts. I am less afraid of heights."
His mother and two of his sisters also wear the glasses. He says his mother loves hers and won't go anywhere without them, and his older sister says hers are perfect.
HIs younger sister does not get migraines since having hers ,but came along with him for the recheck, as hers felt a little dark. We lightened hers a little too. A happy family. I hope to have a picture of them soon.
Susan,

    I just wanted to take a moment to thank you for all of your help today. I left your office today with more hope than I have had in many years that this may actually give me relief from my headache. I did write a post to your Facebook page, but I also want you to know that if you or the Irlen Institute are ever looking for another patient voice, I am happy to help. I am not only an elementary music educator, but I am also a former Miss Nevada and I competed in the Miss America Pageant. I have a rich background in public speaking and writing articles for various organizations. Thank you again!
Christina Bourne
Miss Nevada 2003

Dear Susan
We received the lenses today. Nathaniel says he can see leaves on the trees now
Kimberly
Dear Susan,
My name is Dayann Pettit and I love my new Irlen filters! They help me have a clearer perspective on things, as well as help me with both depression and anxiety by making me have a better view of the world around me. Many people have complimented me and have asked where to get these wonderful glasses. They really do make a huge difference in my life!

Smiles, Dayann
I really love my Irlen Filters. They make a world of difference! I enjoy typing and watching movies with them and I want to learn to read more with them on too. My sister likes them also. My eyes work together now and they seem less strained It has been a significant change for me and it may be the best decision I could've made! All my friends are happy to see me in them and I have a couple of friends that would like to have a pair for themselves.Isn't that great?
I just wanted you to know how happy you made me and what a difference you made with me. Thanks a million for all your help! I sure do love my new filters! Everyone seems to see all the positive efects they have on me and that makes me so very happy. I havent used my filters on a esculater yet but I will soon and see what happens They sure work when I am going down stairs! It is awesome! I really enjoy going outdoors in them too. Now I notice even the smallest things in life. It really is something to see Susan. I wish you could come celebrate it with me. You may use my testimony to help others if you wish.
It would mean a lot to me if you do.
Your Rainbow Friend, Dayann
Hi,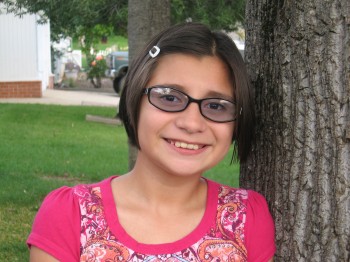 I thought you would like to know that Andrea received her Spectral Filters in the mail Wednesday and wore them to school for the first time today. Some of the kids teased her about wearing glasses, but she kept them on and had a great day! Her teacher even told her that she acted like a
totally different person (which is a good thing!). Andrea said that she didn't trip at all today, and even when she was excited she didn't go
crazy like she normally would. I actually had my doubts that they would work, but if things keep going even half as well as they did today I will consider them a roaring success. I am including picture so you can see how cute she looks in her new, awesome spectral filters.

Thanks for all your help, and I will be making an appointment for myself soon!

~Mary
---
Dear Susan,

Just wanted to share with you Amanda's latest triumph. Just to "set the stage" a bit, I'll go over a little of her history.

By 2nd grade, the special ed Teacher that tested Amanda was telling us she had a very low IQ and would never be able to do what the other kids could do. She was doing her best and we should just accept that. Her Dr's had all told us, however, that she was very precocious. Her speech therapist and teachers all insisted that she was very bright and had a high IQ as well. So something else had to be wrong.

Her speech teacher finally, towards the end of third grade was able to run some hearing tests for a problem that is not recognized in our local school districts. She diagnosed central auditory processing disorder. At this point in time Amanda was only able to do beginning 1st grade work. With help for that problem, she was able to advance a year to 2nd grad work, by the end of 4th grade. Before 5th grade, we had an epa meeting with her speech teacher, 4th grade teacher, new 5th grade teacher and the title one teacher. she had to sit in on all epa meetings even though Amanda had never been a title one student. I always had Amanda with me at these meetings. I described to the speech therapist that over the summer, Amanda had finally been able to convey to me that she when she read, the words "went into her eyes" the same way "they went into her ears", all confused and mixed up. The title one teacher gave a squeal and jumped and ran, yelling over her shoulder "dont go anywhere". When she returned she had a copy of Helen Irlen's Read By The Colors.

It was after that, that we contacted you and finally had some answers and some help. By the end of 6th grade Amanda had caught up scholastically with her school mates and we were being told, that because of her learning disablities, they were unable to test her IQ. However, because of the way and the short length of time it had taken her, that her IQ must be phenominal.

Amanda has continued to work hard and with determination. Many of her studies come very easy to her and some, as normal for any student, require a lot more work. That alone sounds like quite a triumph, BUT, that's not all!

Amanda is one of only 4 sophomores out of a class of well over 500 sophomores, that was invited to apply for the National Honor Society. And this student, remember, is the one we were told only had a very low IQ.

Irlen Institute and Susan Hughes have our highest regards. This triumph fills my heart to overflowing. I wanted to cry but cannot do that in front of Amanda. So, I share her joy and the pride of her family for her accomplishments.

She has placed her application and it must now be approved by one of the Deans or Counselors. But she was invited. And so my daughter is amazing.

Thank you, Susan.
---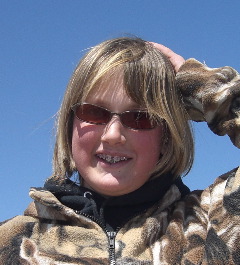 Kate helped Gabby get the spectral filters when she realized the girl , her neighbor, was 11 but barely reading at a 2nd grade reading level. That was 3 months ago. The last time I saw her Gabby was reading Moby Dick.
Gabby now has her bifocal Irlen Spectral Filters and is
elated about it. She also received her first report card since she has
had her reading Irlen filters and she earned six A's and a B on her
report card. I had a chance to meet with her teachers to find out
where she needs a little extra help to catch up, and they are all
amazed with her. I really thank you both for having the technology and
resources for helping her and giving her a tool to function capably in
life. Kate
The letter she wrote to you is in her own handwriting, and I will send you the original.
'Thank you Susan for my filters. Without you I would still be struggling to learn and get to class on time. Now because of you I can see a lot better then I use to be able to before. I insist you to try this out if you to determine if you are just like me and cannot see right and people are calling you dumb. Thank you. '
Gabby C.
I am so proud of Gabby and and so thankful that you could help her. She walks with her shoulders square and her head up now. Kate
---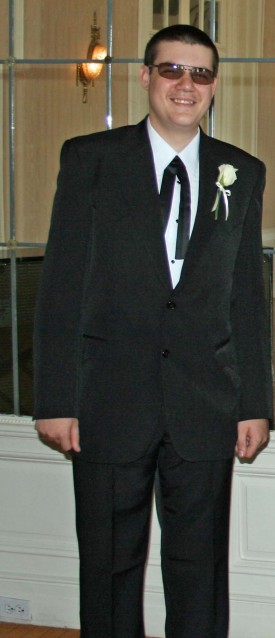 Susan:
I am attaching a photo of my soon-to-be-17-year-old son Sean. He loves his Irlen filters! They have made such a difference in his life! He is able to happily participate in events (like weddings) that would have incapacitated him with severe headaches previously. Having his Irlen spectral Filters has given him his life back..... thank you so very much! Janet
---
---
Hi Susan
It was great having you and Stella at Abba's Child the past couple of days! Here are some comments my granddaughter, Devyn made right after she got her first pair of Irlen filters, and the following few days:
"I never knew the glasses would make such a change--it's amazing!", "Now I know I've seen a pretty day--the sky is blue and the world has completely changed, everything is clear and has texture." "It's amazing, I never knew what a beautiful day looked like.", "Sadly, all I can say is, boy have I been missing out on life!", "I'm not the same person any more."I guess I was missing somethings from my brain, and now I have them!"
About a week after Devyn got her glasses I asked her what she wanted to do when she grew up. This was her answer: "I want to stand up in front of people and tell them how they can be helped if they have problems." Then she added: "I always thought I would never be able to accomplish anything in my life, and now I know that I can!"
I didn't even know eight year olds thought about "accomplishing" things in their lives!! I hope you enjoy knowing the positive difference you and your work makes in peoples' lives! Bless you, Jackie
---
Good Morning Susan,
My daughter is a walking testimonial for Irlen Syndrome and the desperate need our Reno community has for information regarding this condition. My husband and I searched for answers for Kristen for nine years. We held her in Kindergarten because we knew she "saw things differently than we did." We saw 5 eye doctors, hired a private specialist for Dyslexia testing, pursued speech therapy and psychological evaluations and tutoring The results of each endeavor always ended with: "She is perfectly fine, she just needs to try harder." We also contacted our local school district. Kristen spent three, long days being tested for a learning disability. At the end of that session, I was told that my daughter qualified for every level of every service Washoe County had available because she didn't test at grade level for any subject; especially reading, phonics and spelling. Never once did they discuss Irlen Syndrome, it's symptoms or colored overlays.
In my heart, I knew Kristen wasn't the way they described her. While I ignored their dire diagnosis to pull her from her current school, I did continue my quest for answers. Kristen did attend tutoring every day for 6 months, saw several more eye doctors and took over two hours every night to do homework that should have taken 30 minutes. Washoe County School District does not currently know, or understand Irlen Syndrome,
In fact, we only found out about Irlen Syndrome from a former employee who knew the difficulty our daughter was having and happened to think of us when she attended a Holistic Health Conference and heard Charlotte Cage speak. Since my daughter's initial visit for Irlen screening with Charlotte Cage in August 2007, I have referred over 10 other children for Irlen screening. I know that 6 are now successfully operating with various overlays, 1 is due to have his appointment next week, and 3 have been sitting on the fence .
My daughter can identify Irlen Syndrome children in a blink and often says she wants to grow up to be an eye doctor who understands this condition, so she can help kids like her. Thank you again so very much for spending so much time with Kristen. She is wearing her filters faithfully and is a completely different child. She is excelling in her studies and now wears a smile during school. Best Regards, Rita
---

Hello
I am a high school student who is currently living with a traumatic brain injury. The effects of this injury would be almost debilitating if weren't for the aid of my mental rehabilitation techniques and my Irlen color filters. Before I got my spectral filters I had an incredibly hard time with school work as well as my daily life. I found it extremely difficult to focus, both with my eyes and my mind. I had a very hard time reading and writing. I also had incredibly bad mood swings.

After about a week of wearing my spectral filters however I noticed remarkable improvement with all of these problems. My reading became much more fluid and I noticed that I was retaining more of what I read. I stopped having the 'morning blues' which made it much easier to get up and do what I needed to get done that day. My grades improved. All of the little tasks, such as driving, became much more effortless and seemed like less of a burden. I also noticed that the filters had positively affected my behavior. I found it easier to interact with people and was surprised to find myself making new friends without trouble. I recommend color filters for anyone who has trouble reading or in school.

Sincerely,
Lance
---
Susan I have been meaning to write you and tell you how much Breann's spectral filters have helped her she went from 43 words a min. to 87 words a min. in one day. She is just beaming with pride, although they didn't make a difference in gymnastics :) she loves them. Thanks so much.

Gayle
---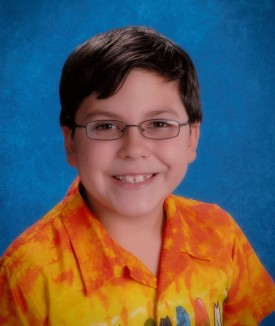 Susan, I have sooo much to share, I have to share with you what a great success your Diagnosis and subsequent scotopic filters have made in Sean's life.
Sean's is in the 4th grade and every teacher in his young life had had concerns regarding his skills with regards to reading, handwriting, attention and focus in class. Sean is a polite, hardworking child and has always has be able to pull "B's and C's" in school. Although he would be moody and frustrated much of the time, it was a real struggle. His fourth Grade teacher also mentioned concerns with all the above and suggested we consider testing and meds for ADD.

We discussed my primary issues with Sean which were his attention and his stilted reading ability... he would read as if each word had a comma after it or as if he were reading a list. Leslie , my friend, shared with me that one of her children really struggled with attention issues and with reading also as AFTER FOUR years she was finally diagnosed with Scotopic sensitivity.

Meanwhile, the ADD school test showed my son NORMAL, so I immediately scheduled with you, you recommended Irlen filters with specific colors and now just 3 short weeks later.... his Teacher, almost reluctantly, informed the School Psy. that Sean is MUCH improved in his attention and focus. Handwriting is on the line instead of floating between the upper and lower lines. His math scores and spelling scores are both Topnotch!! His Self esteem is much improved. The Kid couldn't see!! and with my own limited vision, I believe he was facing his own internal fears.

Susan, Thank you so much. You have changed our lives. You alone have changed my son's life for the better. A humble mother thanks you so very much.

Bless you, Liz
---
Hi. My name is Merlynne
I grew up knowing there was something "wrong" with me. I saw things my friends didn't, took twice as long to read anything, couldn't develop my eye-hand coordination no matter how hard I worked at it, and had constant headaches from the age of 8. My parents assumed I was faking and my teachers assumed I wasn't trying. I sound bitter; maybe I am but to their credit, no one had ever heard of Scotopic Sensitivity Syndrome yet.
After my children started school, I noticed some similarities between their hardships at school and mine. Headaches, stomachaches, loved to play sports but always seemed to miss the ball, trouble lining up multiple numbers in math, and my girls read very well (like me) though much slower than their classmates. My son is my youngest and by the end of 1st grade he could not read. We tried Hooked On Phonics, Reader Rabbit, Scholastics' Phonics Reading Program, and a host of other program to try and "fix" the problem. No matter what we tried, it was the same result. He couldn't read. Not even the simplest words: the, on, is, it. But this did give me my first clue. Every time he would try to sound them out differently. Sometimes using letters that weren't in the word. But they were in the previous word or in the word that came after. Eureka!
Thinking my son was dyslexic, I began researching the condition. While some things matched up many more didn't. Again I was at a loss. One day, during a conversation with my mother-in-law, I mentioned my frustration and explained how confusing his reading disability was. That was the first time I heard of SSS or Irlen syndrome. She had taken a class about it a few years ago while at a teacher's convention with the Head Start program. She ordered me a test kit through the mail. I gave him the test, but it was inconclusive (more to my incompetence than anything else) so I set out in search of a diagnostician in our area. In the mean time, I put my children back in school.
From that first day with those overlays until the day we met up with Susan, his reading level jumped from primer to late 1st grade! It's amazing what you can learn when the words always look the same way every time you see them! We were on the right track. Knowing how close we were made waiting for his spectral filters nearly unbearable. At last they arrived and the true test began, would they do all we were hoping they would?
Yes, they did. My son finished the year reading at a beginning 3rd grade level. He gained as much in those 6 weeks with his spectral filters as he had the whole rest of the year without them. Fourth grade went much better though he continued with the Special Ed. This year however, he made McGill Elementary history, we just signed the papers to officially make him the first child to ever be removed from this Special Ed program. It might actually be District history. He does have a 504 that stipulates specific things the school must do to accommodate him like allowing him to wear a cap or visor, sit in natural lighting, no fluorescent lighting while on the computer, etc.
My girls just got their spectral filters two days ago. Not once has there been a headache, complaint while reading, or doing homework, and my youngest daughter is reading twice as fast. She's amazed at the results. The real test will be my eldest's driving. Her depth perception was so bad, I was afraid to teach her! Now we are looking forward to it.
That's our story. Hopefully next year I'll get a pair of my own. In the meantime, I rejoice as my children gain ground in leaps and
bounds.
Merlynne
---
This is Teri writing to say THANK YOU!!!!! I just wanted to write to you and say thank you very much. I received my spectral filters about two weeks ago. My life has changed since receiving them. I did not realize what a difference that they would make for me. I had no idea how many of my headaches were caused by not having my filters.

I forgot to wear them to work about three days after receiving them. It was one of the worst days that I can remember. I had a headache almost immediately and was very cranky. I will never forget them again.

I just tried to copy something down off the computer without them, silly me, and now my head hurts. I truly didn't realize how much my life could change.

I now understand just how much these filters have helped Katherine. I don't know how she can ever stand to be without them. I knew that hey helped her with her school work, but I didn't realize just how much they affected her everyday life. I feel awful that she has ever had to be without them. She is so happy with her new filters.

Kat has become much more confident and relaxed since her filters arrived. She is doing very well with her schooling and even made the honor roll. Thank you so much for everything that you do.

like you. Thank you and God Bless You!!

Teri
---
Thank you for that letter. I have had a similar experience. Cody refused to wear them for the longest time. I didn't push it until one day he had a total melt down during homework. I made him put them on. He did his math homework in 15 minutes with no help. I could actually read his writing. He also had 4 other homework items to do & finished them in less than 20 minutes, again with no help. He now wears them all the time! Me too! Thank you for everything!
Sent 1 month later
I wanted you to know that Cody has made the honor roll for the first time! We will be celebrating HUGE! Thank you for everything! Also, Sylvan learning called me to ask where they can refer some of their clients & I sent them the brain pictures & gave them your #.
You are awesome. Cheryl
---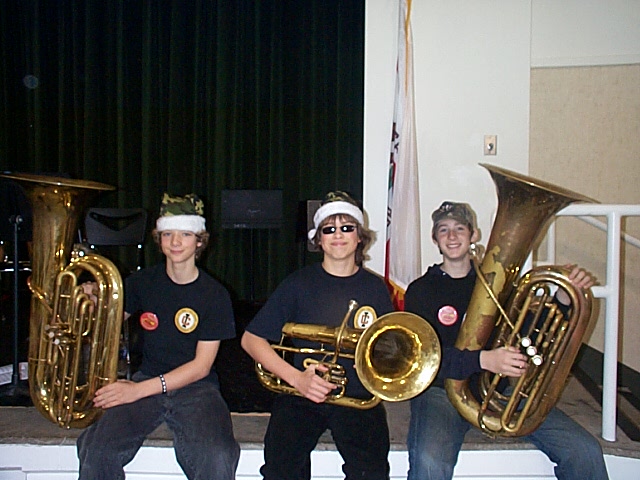 Susan,
MacKennah got her spectral filters today. She let out a nice sigh when she put them on and said 'now I can relax.' After we picked them up from the post office, we went to the eye doctor's office to make sure they were adjusted correctly. As she was walking to the car, she said "now I don't have to figure out where everything is".
Then, she went to her first baseball practice today. She caught almost every ball that her partner threw to her. She was using her mitt. Two days ago, I tried to play catch with her and within 60 seconds she was throwing her mitt to the ground and crying because she could not catch the ball. Now, keep in mind that her partner today was a 5 year old. His throws were not consistent but she was catching them anyway.
On the way home from practice, she was reading every sign that she could get her eyes on. She usually spells them to me and then asks me what they say. She did not do that once and she was reading.
My husband was stunned when I told him how things went. His response was an open mouth and then he said just think about all the little kids who's parents say "Just keep your eye on the ball". He has been playing ball with MacKennah and that made an impact on him. He knows how hard it is for her usually.
Thank you so much Susan. We are truly blessed to have you.
I have another observation on MacKennah. She has been grinding her teeth for a very long time. It is something she does 24 hours a day. She has been frustrated by it. I even bought her several mouth guards to wear when she is at home and sleeping. She was choosing to wear it frequently. I just realized that she has stopped grinding her teeth all together. She said that her jaw does not bother her any more. I have more profound words from MacKennah. She was describing to our neighbor lady what the filters do for her. This is what she said. "With the glasses on, I don't have to rush around anymore and I feel relaxed."
Anyway, she is so good at expressing herself, I thought you might like to know.
Have a good day. Rachael
---
I have been meaning to write to you and thank you for giving me the gift of reading. It has truly been a gift in my life and I appreciate you so much for helping me to learn that I actually like to read, for fun... I read the entire 2500 page Twilight series in 6 days with my lenses, the first time that I have ever read anything because I wanted to! A miracle!! This is not to mention that I read all my required reading last semester, my first of my master's degree, and earned a 4.0 GPA too... :)

I don't know if I need a re-check, I guess we could if you think it is necessary, let me know, and again, thank you so very much for this wonderful gift, it has changed my life...

Molly