Resources & Links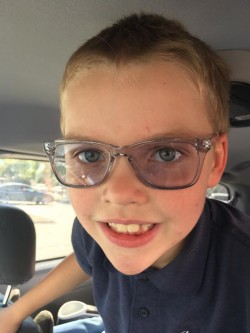 Web Sites
http://www.irlen.com/ This is the website for Irlen® Institute International. 5380 Village Road, Long Beach, CA 90808. Phone: 562-496-2550. Irlen® Institute has a free newsletter which you can sign up for.
http://www.irlenvisions.com// My web site
http://www.amenclinic.com/ Offers an online free monthly newsletter about the brain. Dr Daniel Amen from Amen clinics is a strong advocate of Irlen® syndrome. Courtesy of Daniel Amen.
Amie Kroessig
Director of Advocacy
https://www.cerebralpalsyguide.com/cerebral-palsy/types/
1073 Willa Springs Drive, Suite 2005
Winter Springs, FL 32708
(866) 882-9284
Books
Reading by the Colors, Helen Irlen, Avery 1991,
This is the ultimate book of information by the discover and founder of Irlen® syndrome, and director of Irlen® Institute, Helen Irlen
The Irlen® Revolution, A guide to changing your perception and your Life, Helen Irlen, SquareOne Publishers 2010
This is Helen Irlen's second book. where she goes deeper into the positive affects of Irlen® spectral filters and delves into other things that can be helped such as autism, brain injuries, and other medical and visual issues.
Sport's Injuries and Concussions Helen Irlen's newest book on brain injuries and how Irlen® helps children and adults with concussions and head injuries.
The Parent Toolkit and the Educator's Toolkit, Excellent for quick thorough information on Irlen®
The Parent Toolkit and the Educator's Toolkit, Excellent for quick thorough information on Irlen®
The Light Barrier, Rhonda Stone, St Martin's Press 2002
This is a thorough layman's guide to the research on color, particularly Irlen®.
The Queen of Education, Rules for making schools work, Lou Anne Johnson, Jossey Bass 2004
This readable book shows how a teacher transforms an inner city classroom. Irlen® overlays are a strong part of her strategy. Lots of classroom ideas for High schools.
Nobody Nowhere, Somebody Somewhere, Like Color to the Blind. Donna Williams, Random House 1996
There three books tell Donna's story . Autistic from birth, Donna Williams brought it to the attention of Irlen® Institute how much color helps people with autism.
The Completer Guide to Asperger's Syndrome, Tony Attwood.
Dr Atwood is a great advocate of Irlen® syndrome and a member of the Irlen® International Advisory Board.
Attention Deficit Disorder, ADHD and ADD syndrome, Dale Jordan 3rd addition Pro-ed 1998
Dr. Jordan , has written this definitive work on ADD/HD Syndrome . He also wrote the forward to Helen Irlen's book , Reading by the Colors.
Bratty-Cat, Blinky-Roo,and Snooze-Bear, a story about Irlen® filters, Susan Smith,1990 Available from Irlen® Institute.
This charming book is a great one to read to young primary students to help them understand and support their peers.
Jamie Lee and the Magic Glasses, Jay Luthy, Wizard Rabbit Publishing 2006, available from Irlen® Institute and the author/publisher.
This book belongs in all classrooms. It not only helps the student to be understood by classmates when wearing Irlen® filters, but helps the teacher to be able to identify and help other students. It can be read in five minutes by an adult and read out loud to students. My six year old grandson, Bryce is so proud of his glasses now all his classmates know they are magic.
Shoot for the Stars by France Morrow, JimSam Inc. 2008 A practical guide for helping your Child achieve Success in School and the Workplace.
IN this book France Morrow uses Irlen® stategies and many others to lift students into successful learners.
Thinking in Pictures, My life with Autism. Temple Grandin Vintage Books, Randon House 2006
Super Color Rangers Written for age 7-11 a story of how Irlen® lenses give you super powers.
The Story Snatchers and the Picture Pinchers two mystery books written by homeschooling teens and their mother from Australia. Teh books are about Irlen® wearing detectives solving problems around the globe.
Amie Kroessig
Director of Advocacy
https://www.cerebralpalsyguide.com/cerebral-palsy/types/
1073 Willa Springs Drive, Suite 2005
Winter Springs, FL 32708
(866) 882-9284